A Letter From The President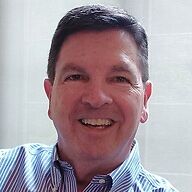 Thank you for taking the time and interest in visiting our website. I am Scott Foltz – CPCU, President of Wilmington Insurance Company, Rated "A", Exceptional by Demotech, Inc.
Wilmington Insurance Company, a member of  Wilmington Holdings Corporation, takes pride in the organization that we have built to offer cost effective  insurance products to our policyholders and agents. As a regional company, we use our local  expertise in underwriting beyond the application backed up by an outstanding team of dedicated insurance professionals with extensive knowledge of the property and casualty business. The foundation of our success also includes living  up to our promises and always taking time to listen to our valued customers and business partners. 

We believe in taking care of people, managing risk and providing exceptional claims service. Teamed up with top independent agents and business partners, we work collectively to offer cost effective insurance products from sources you can trust.
On behalf of myself and the entire team at Wilmington Insurance Company, we recognize you have many options and are grateful you have chosen to be a policyholder, agent or business partner.
Scott Foltz, CPCU
President
Since 2019, Scott has served as WIC's President. He is a Chartered Property and Casualty Underwriter and holds a Certificate of General Insurance from the Insurance Institute of America of the American Institute for Property and Liability Insurers. Prior to serving as President of WIC, Scott served for 15 years as WIC's Senior Vice President. And before that, Scott held various positions with several other insurance carriers (including as President), with responsibility for various business segments, including operations, investments, underwriting, claims, and rating.
Scott has extensive experience managing multi-line underwriting operations, including with respect to rates, rules and forms for commercial auto, workers' compensation, and multi-line package policies. His current and former roles include the management of agency relationships, reinsurance, and claims operations, and he is personally involved in participating in the settlement of large or unusual losses.
Complementing his insurance company experience, Scott has first-hand working knowledge and understanding of the retail distribution and sale of insurance and is a licensed insurance producer and surplus lines broker. Scott also provides a broad range of insurance consulting services.
Scott has served as a member of the Board of Directors and held senior executive level positions at various insurance entities, including serving as both the President/CEO of a licensed insurance holding company, and multi-line property and casualty insurance company.
Terri Stevens
Senior Vice President
Southern Division
Terri has over 35 years of property & casualty insurance experience in progressive leadership positions working for national & regional carriers, managing general agencies and third party claim administration companies.
Terri excels in creating sustainable business models and energizing the company corporate culture to implement innovative solutions to generate positive results for agents, policyholders and trading partners.
Michael Brady, CIC
Vice President Underwriting
Southern Division
Mike possesses nearly 47 years of insurance experience. He began his underwriting career with a large national carrier before moving into the independent agency ranks for 22 years.
Since 2001, he has led the underwriting and marketing departments of a regional commercial line carrier.
His life-long career experience as a retail agent and carrier underwriting executive allows Mike to better understand the needs of our agents and policyholders by offering the best coverages at affordable prices.
Mary Jane O'Tormey, AU, AIS
Vice President Underwriting
Mid-Atlantic Division
Mary Jane has been in the insurance business for over 50 years, with 22 years here at Wilmington Insurance Company. Starting from the bottom at being an office filer, to excelling to the top to now the Vice President.
Mary Jane works closely with all the agents, accepting new business for liability, homeowners, or property. She manages the underwriting department, rating, verifying the forms, and assists the employees in policy services to ensure the policies are sent out correctly and in a timely manner.
Bryan Bankston
Vice President Claims
Southern Division
Bryan has over 25 years of property & casualty insurance experience. His work with national and regional carriers, managing general agencies and third-party claim administration companies has strengthened his ability to handle claims across a varied and vast line of business. Bryan excels in creating relationships with all customers internal and external. Communicating with all parties during the claims process to ensure a clear understanding by all parties has been a key factor in this success.
Yan Chia
Vice President Information Technology
Yan holds the position of Vice President and she has 21 years of experience in information technology. Her expertise primarily lies in application development within the property and casualty insurance industry, allowing her to bring a comprehensive background to the development and integration of diverse business applications. Yan holds a Bachelor's and Master's degree in Information Systems from the University of South Alabama.